Online Trading Platform | Web Trader | Online Trading Software | Spectrum Live
The browser-based Spectrum Live Online Trading Platform offers online trading access to Forex, FX Options, Spot Gold & Silver, CFDs, Index Tracking CFDs, Stocks, ETFs and ETCs. The Spectrum Live Online Trading Platform requires no download or installation, and is accessible behind most firewalls. A Spectrum Live Web Trader account also allows integrated access to the comprehensive, professional PC Trader and the Mobile Trader platforms.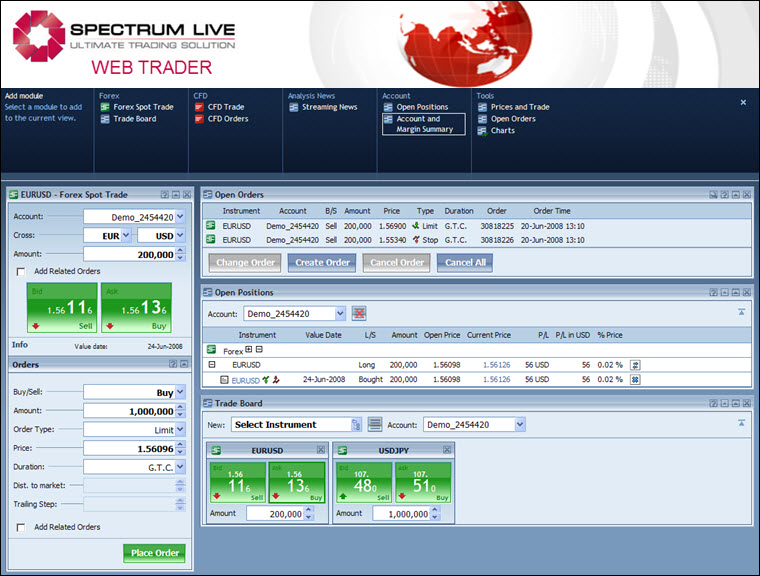 "When trading online, I like ease of use and the interface of the online trading platform makes it easy for me to manage my account."
C. Ward, Forex Trader 2011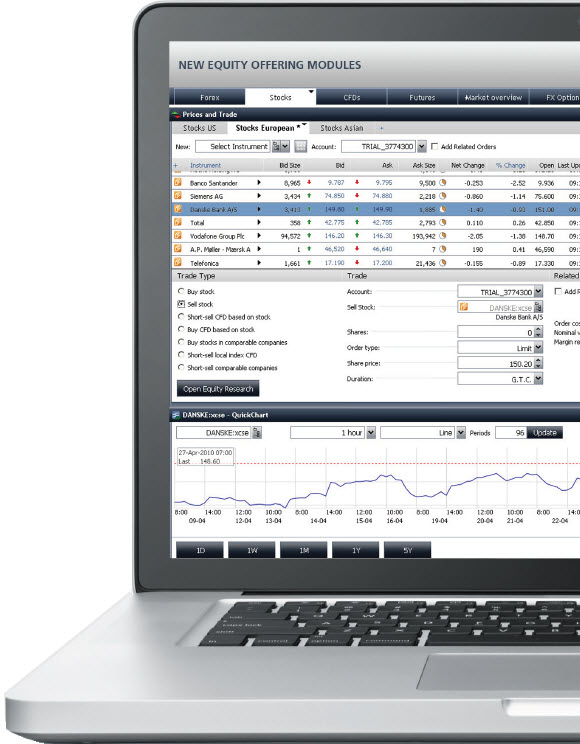 "I'm able to quickly check my trades where ever I am in the world. I was in Korea last week in a wifi cafe checking the Trade Alerts you send me and was able to enter one of the trade alerts quickly and easily."
S. McMillan, Equities Trader 2011
Online trading can offer you freedom from the constraints of cables, chairs, desks, air-conditioning cycling through the latest strain of the flu. Our online version of the Spectrum Live trading platform can help you break free of the limiting environment and allow you to use the world as your trading office. We are lucky enough to have many clients tell us how much they appreciate the flexibility the online trading platform affords them.
With so much positive feeback, we have made the online trading platform available for you to trial so you can see the benefits for yourself. Simply fill in the 'Demo Account Setup' form from anywhere on the Spectrum Live website and you will have a 20 day trial account set up for you.
We look forward to hearing your feedback once you've tried the system.